A synthetic putting green is a perfect, green alternative to maintaining a traditional lawn. While more people are installing synthetic lawns in their backyards many are also installing a putting green as a useful alternative.
The putting green offers usability and play that a traditional lawn doesn't and the extra attention to detail that typically goes in to a putting green installation really increases the aesthetic appeal of the yard itself.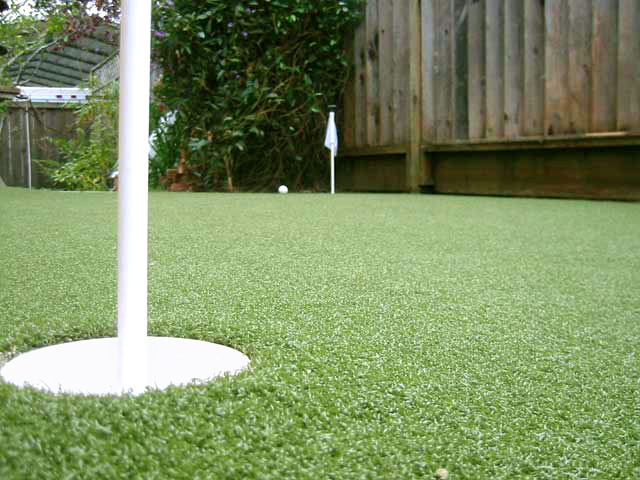 Choosing the right installer for a putting green is of the utmost importance. Why? The answer is quite simple. Putting greens are often contoured topographically to meet the specifications of the user. Avid golfers are very particular about things like ball speed as well. The amount and type of infill used can have a significant impact on ball speed.
If you want a high quality installation of a putting green then you should insure that the people performing your install are very well versed in putting green installation. Putting greens are slightly more expensive than synthetic turf lawns and the attention to detail required is rather great. As such, choosing the right installer is very important.
True Turf has been called on to remove poorly installed putting greens and to replace them with our own products. Even though a great deal of work has already been done for the client by other companies, often times, repairing a faulty putting green can be more labor intensive than doing it right the first time around.
Backyard putting greens are attractive, offer recreation and complement a well manicured backyard well. Choosing the right people for the job is more than important, it's something that will save you a lot of time and money in the long run.