When most people think of the benefits of artificial turf fields they consider first and foremost the fact that maintenance is far less expensive. Our last post showed also that municipalities are using turf as it increases play time. More importantly, athletic directors and journals are pointing now to the fact that artificial turf fields decrease the risk of many sports injuries.
According to the Journal of Science and Medicine in Sport, "comparing in-shoe loading patterns on natural grass and synthetic turf, there was a higher rate of ligament tears on natural grass…" In addition, athletic directors are also noting the benefits of the fake grass. Sports Trainer Becca Knaff says "We haven't had any injuries on the turf; But, practicing on grass the first few weeks, we had some sprained ankles." Moreover, APP.com writes "Studies have shown that artificial turf results in fewer injuries overall than natural turf fields."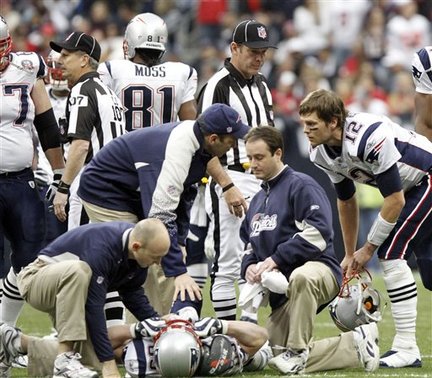 So the fake stuff might not smell as great as a freshly mowed lawn, but it saves money, it's environmentally friendly and, apparently, it seems to prevent injuries unlike the traditional "stuff." One of the main setbacks can be funding artificial sports field development projects. Many high schools get tremendous support from booster clubs and artificial turf manufacturers as well. Installing the turf makes economic sense long term and it also is very forgiving on the athletes that play on it.