More and more, homeowners and developers are enhancing the value of their properties with green products. From energy saving appliances to efficient landscaping, these enhancements make make properties more attractive to potential buyers as new homeowners are far more selective in making home buying decisions. Green landscaping enhancements can have a significant impact on a homebuyers decision to purchase a home. If the cost of maintenance and utilities of a propoerty is much lower than another, it could be just the thing that tips the scales of the decision making process.
According to the Mercury News:
"…green landscape design products and techniques can cut water usage and cost, as well as time spent caring for the yard. Artificial turf and synthetic pet grass are becoming more popular products of choice as opposed to regular grass. She said the use of native grass, plants and flowers like lavender and herbs like thyme can reduce water usage from 500,000 to 100,000 gallons and cut time spent on yard work from 363 to 106 hours."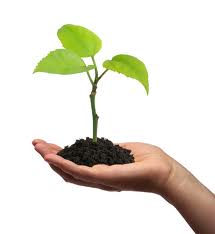 Not only is the cost savings important to homeowners, the time saved not having to manicure a traditional lawn is also very attractive. As water prices increase and as the temperature around the globe gradually increases, it is a safe bet that artificial turf and putting greens will become more and more attractive each year to the average consumer.