Making sure you get the right synthetic grass for your needs is important. Synthetic grass now comes in a wide variety of styles and each has a different application. If you are getting turf installed in an area with a high level of sun exposure you will definitely want to avoid a single color turf made of nylon. This style of turf is not used that often, but is reflects the suns rays and has a high degree of glare to it making it appear very fake, very plastic like.
In areas with a great deal of sun exposure you may want to consider a multicolor blend of turf made of polyethylene monofilament. This kind of turf will not have as much glare and will blend in more naturally. If you are in a very hot area like Southern California, Nevada and Arizona where grass is often green and brown, choosing a synthetic grass with a brown and green thatch layer will look as realistic as possible. Few people in these locales have lawns that are a lush green and a single color lawn will look rather artificial.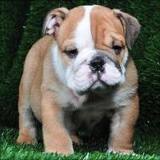 If you have pets, steer clear of turf with a felt backing. Felt backings can trap the smell of pet urine. We suggest using turf with a woven propylene/urethane backing with a visqueen barrier. This type of backing typically has holes as large as a sharpie pen in diameter every three inches for proper drainage and will not retain the smell of pet urine or mold as some felt backing turf can.